---
A Start Through Education
Daniel Schambacher , physical education teacher , is the precursor of the juggling education in Swiss schools . Noting that his students were not very enlightened by the the regular physical education lessons, he decided one day to extend a rope over the length of the room and challenged his students to walk without falling over . The enthusiasm was immediate ! He proposed to create a course specialized in the the practice of circus and juggling , which was accepted by College.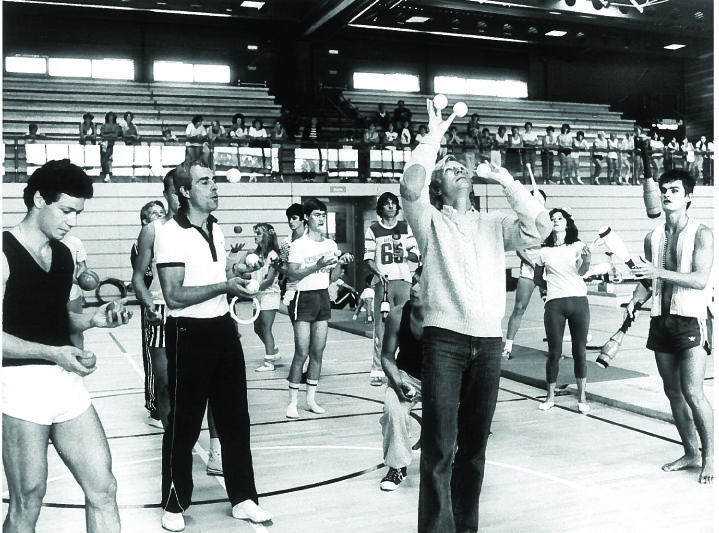 ---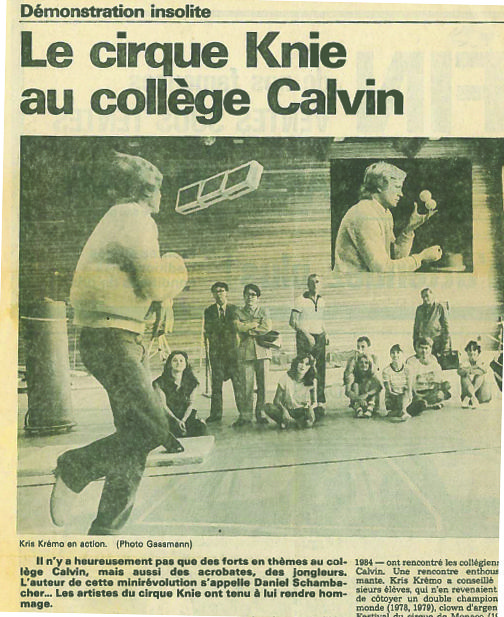 Introduction To The Circus World
L'artiste Chris Kremo, une des stars mondiales de la jonglerie fut, lors d'un passage à Genève avec le cirque KNIE, invité dans l'un des cours de Daniel Schambacher. Le workshop donné par l'artiste fut l'objet d'un article dans le journal « La Suisse » par le journaliste Michel Baettig, connu pour sa passion du cirque. Dès lors, les élèves furent de plus en plus nombreux à s'intéresser aux arts du cirque. La pratique s'étendra petit à petit à plusieurs écoles à travers la Suisse
---
Education for professionals

Daniel Schambacher's courses were coveted by several professionals, schools and universities. It was at that time that he began to make some juggling products especially for his classes because commercial items were rare and very expensive ... this was the beginning of Jonglerie Diffusionn.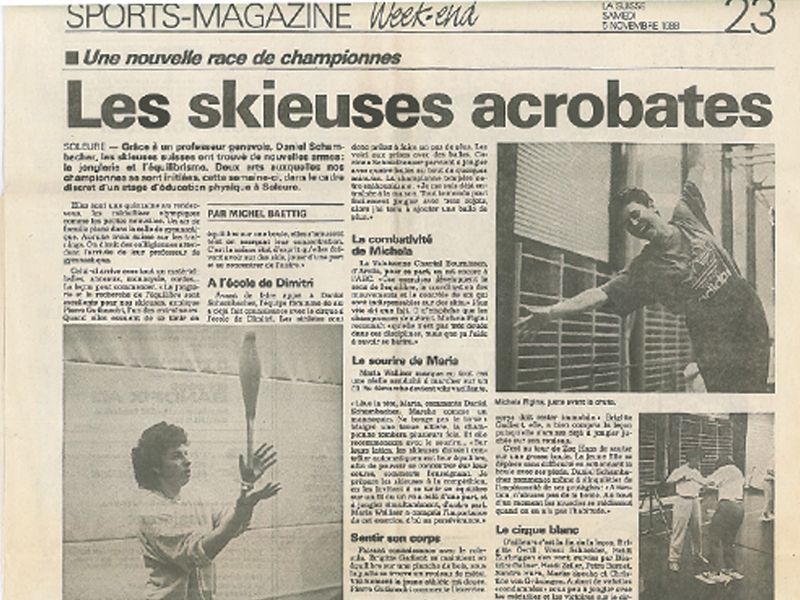 ---