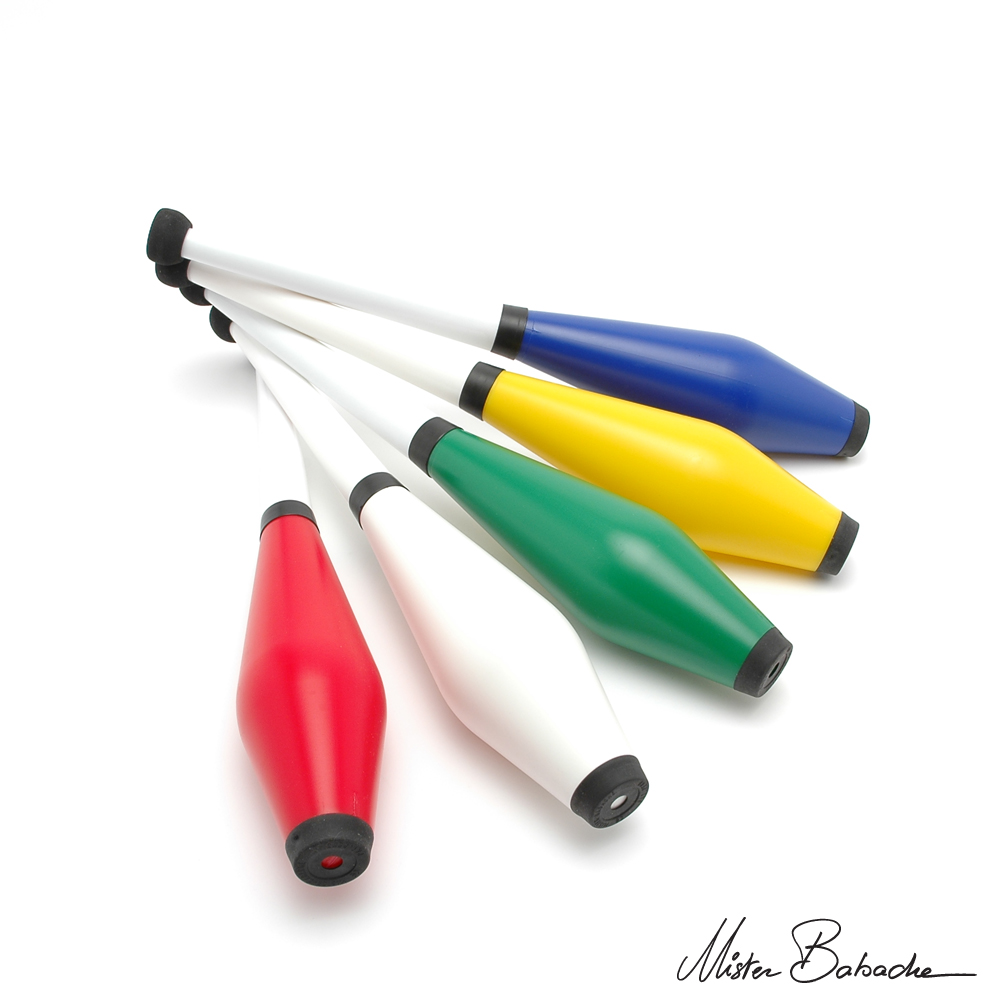 Massue ARTIST
Weight :

0.160

kg
|
Weight Net :

0.160

kg
|
Size :

46.500

cm
This club is is designed to be used in schools by younger and older beginners alike, as well as by adults who want to try out juggling.
The "Artist" club is easily repairable, because the top, knob and handle can be replaced by the user.
Its balance and shape give a slow spin and make passing really easy.
Its resistance to shocksis due to the flexibility of all the components.