---
---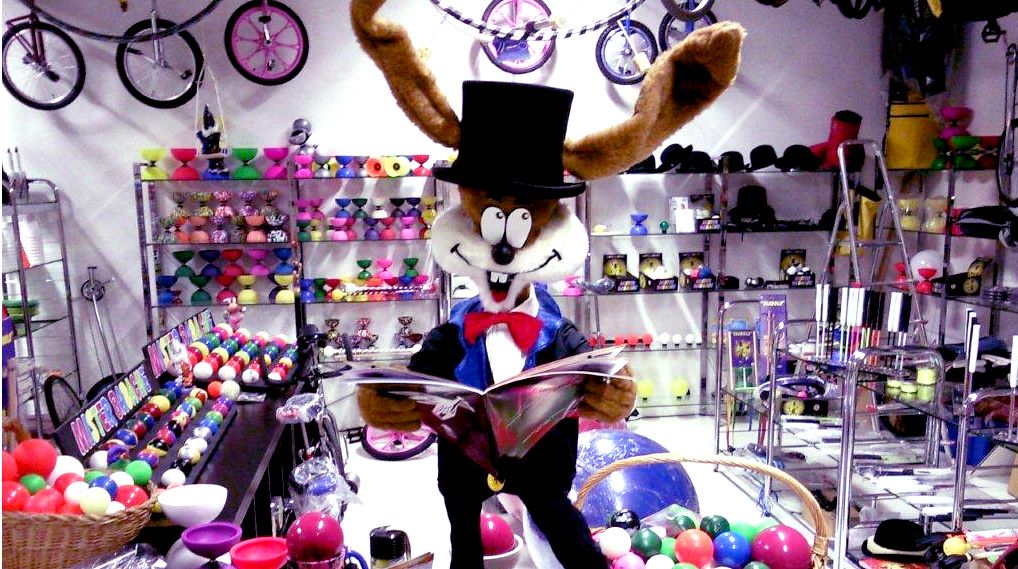 New
Factory
In 2011 the company left the factory in Lancy and bought a bigger one in Satigny . A factory on 3 floors with a showroom open to all curious juggler . You will of course be welcomed by the famous rabbit juggler
---
Creation of the Club "Flash" with Mario Berousek
Created in collaboration with the artist Mario Berousek the record holder of the world speed juggling clubs , the Mister Babache flash Clubs are considered the fastest clubs in the world.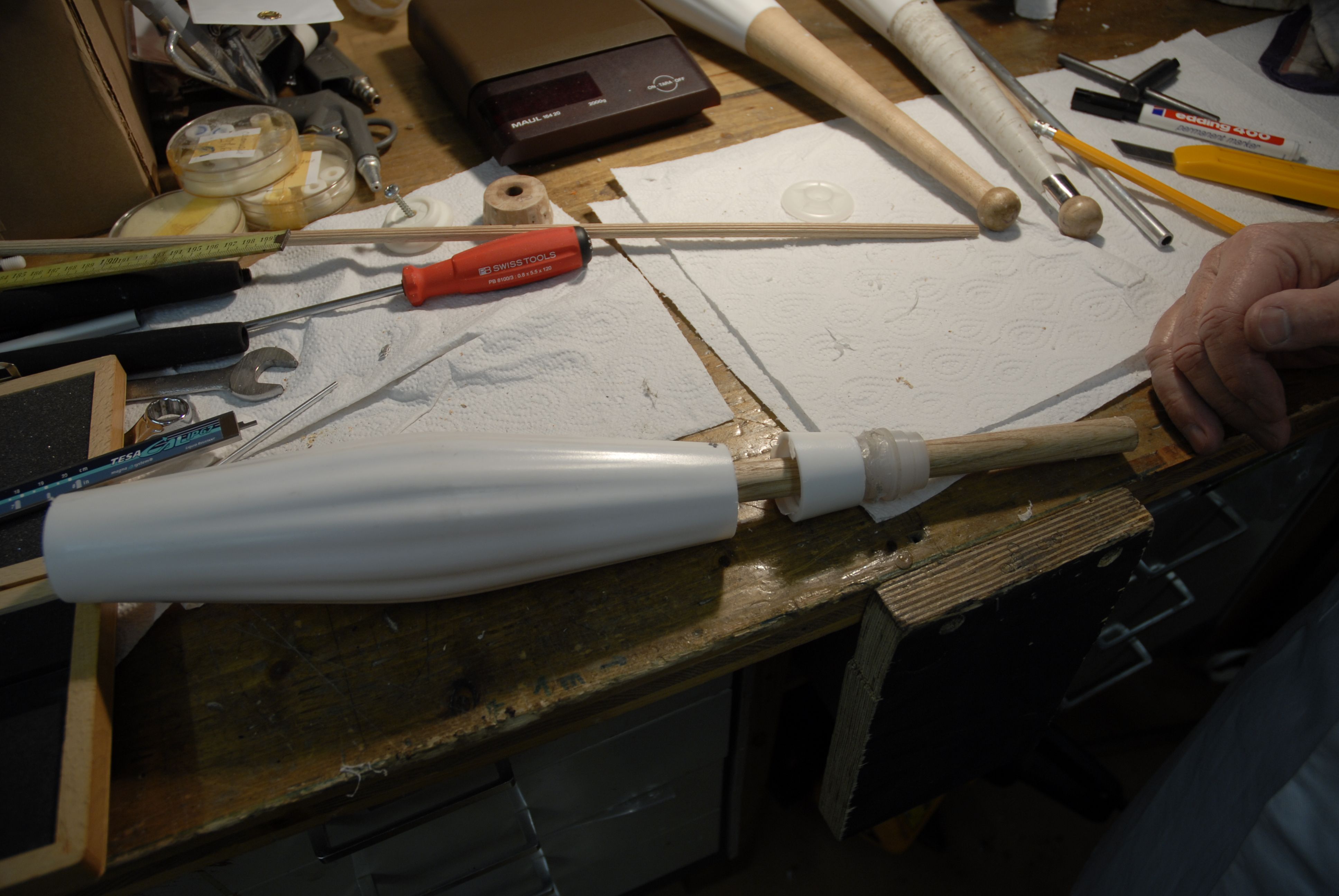 ---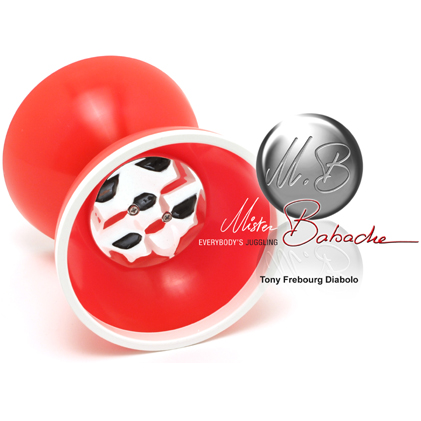 Development and launch of the "Fascination"
The " fascination " is not like other diabolos . It was designed with the help of the recordman Tony Freiburg and engineers in material strength and dynamic physics.
With its two-tone style, it is very visible to the jugglers and the public.
Its colors are UV reactive ( black light ) . You can juggle in the darkness , the " fascination " is exceptionally bright.
For those who wish to customize their diabolo, there are 9400 possibilities by mixing the colors of the caps and cones .
C'est le plus léger des diabolos professionnels ( 230 Gr ). Il est très tolérant " Anti-drop dixit Tony Frebourg ". Son poids vous permettra de jongler sans effort, donc avec plus de précision. Pour les inconditionnels des diabolos lourds, un petit temp d'adaptation est nécessaire, sinon vous pouvez avec Evolution 3 augmenter son poids à 240 Gr, 250 Gr, ou 262 Gr. Même en ajoutant les Evolutions 1,2,4 et 5, son poids sera toujours agréable.
The ring , with its special profile and superfinishing of the surface , you will feel a touch of precision and unrivaled softness.
L
The report - inertia of the diabolo and the ring properties are optimized to the maximum for easy acceleration and extreme rotation time .
The " fascination " is the mix of strength , aesthetics , comfort and performance .